Tornador® Shine
Cleaning and Detailing Clay
Shine Blue, item No.: 877 941
Shine Red, item No.: 877 940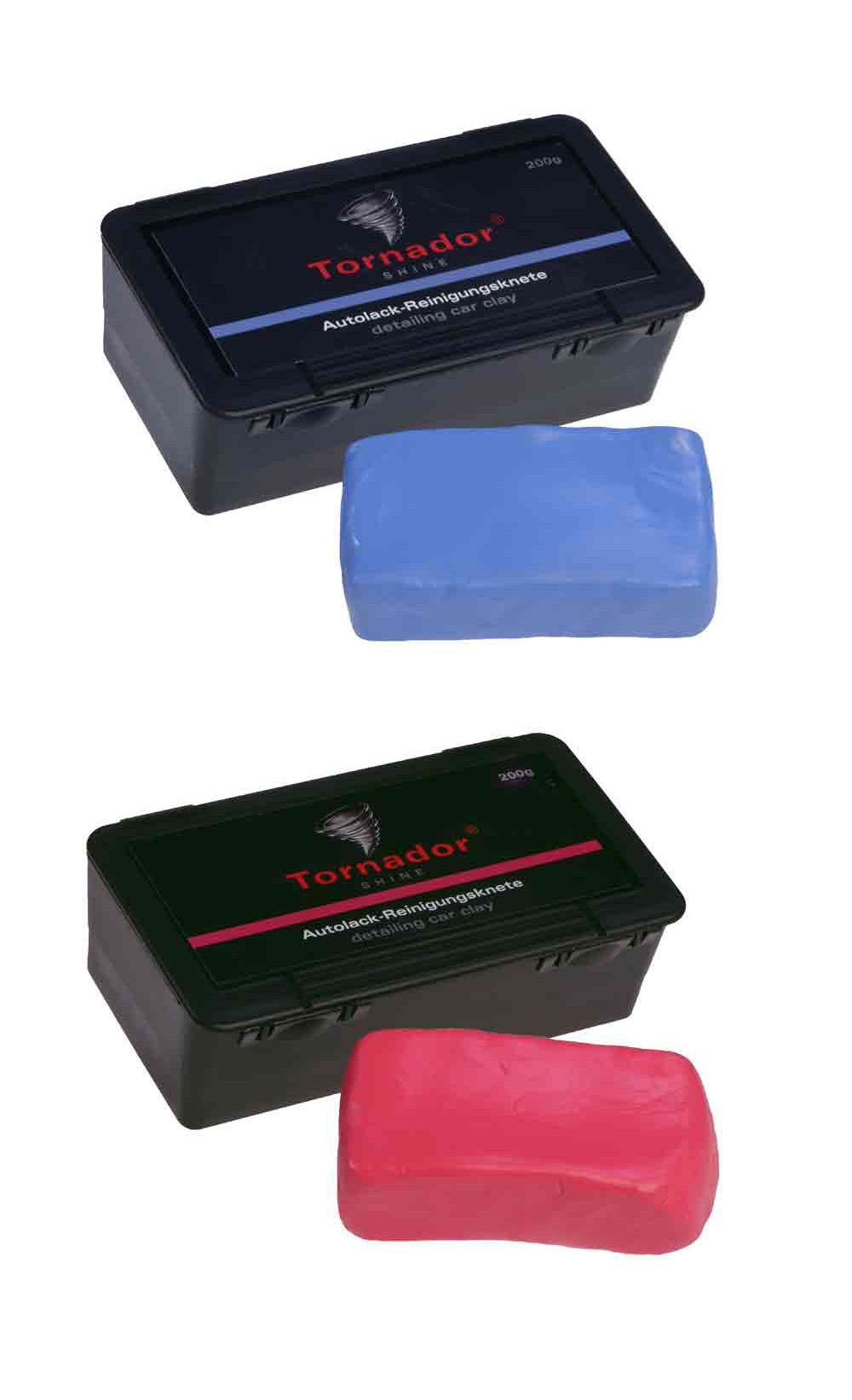 ---
The original
Removes even stubborn deposits such as tree resin
Perfect paint preparation
---
Tornador® SHINE is the perfect preparation for the cleaning and detailing of dirty car paint. It is the ideal helper to remove deposits such as flash rust, tar, tree resin, insects and even paint and overspray residues. It helps you clean the paint surface of your car. Tornador® SHINE removes stubborn deposits on all smooth surfaces such as paint, glass, chromium, etc. The respective degree of contamination determines the appropriately designed Tornador® SHINEcleaning and detailing clay that you get.
Tornador® Shine blue:
For gentle and thorough cleaning. After treatment with Tornador® Shine blue, the paint can be polished with mild polishing compound.
Tornador® Shine red:
For the treatment of very weathered and dirty paintwork and glass surfaces. Not recommended for new paintwork.